So, the first month of the year is very nearly over.
First, let's have some news and updates from my spanking universe.
Basic stuff first:
I've been trying to revitalize my spanking news blog, Spanking Wishes, and I am currently posting something on it literally every day. Please go check it out, and give the corresponding twitter account a follow: @spankingwishes.
On the subject of social media, I have been keeping very active on my Tumblr and on Twitter: @spankingland.
I'm active on Fetlife in short bursts, but will be trying to spend more time on the site. I accept all friend requests there, so please feel free to send me one. I also still have a kinky Facebook page, but I'm on that even less frequently. While I have a lot of awesome friends that I primarily communicate with through that site, I also get a ton of sexual harassment over it. I get guys sending me pictures of their genitals on that site far more frequently than on any other. I get called a bitch for not wanting to spend lots of time chatting to total strangers about sex for free. I get people demanding that I give them videos for free because "we're friends now since you added me on facebook!"
I quickly run out of steam for dealing with this stuff. So, I'll keep trying, mostly because the spanking romance author community is primarily on facebook and I do want to get more involved in that again, but it's a struggle for me. If you want to send me a friend request, feel free: just be aware that while I do not post photos that include nudity (including bare bottom photos) on facebook, I post explicitly about spanking pretty much all the time and post links to NSFW material.
The Spanking Awards are going on now, which is always an exciting time!
So far, voting has been opened up in 4 categories.
The first one is Best New Spankee. There were so many new spankees this year that were really amazing, and I'll be giving a shoutout to a handful of them in a post over Spanking Wishes in the next couple of days (since that's less about me and more about videos), but the selection in the voting is also awesome. I'm happy to see a bunch of my friends included! I'm particularly proud to see three performers who did their first ever spanking shoots with Paul and I for Northern Spanking in the voting. They're also three of my favorite girls in general, since I've been lucky enough to build close friendships with a lot of the performers that we work with.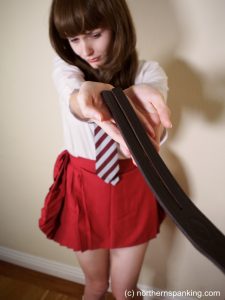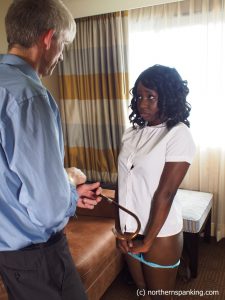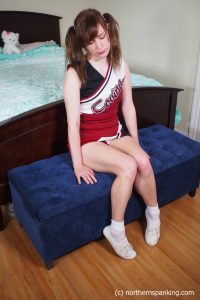 So, I'm proud of you guys: Ava Nicole, Linny Lace and Nuna Starks! All three girls deserves awards for being adorable, hard working and taking lots of hard spankings. I love you guys! Plus, a big shout out to my friends Tai and Kenzie, who I haven't gotten a chance to shoot yet, but really look forward to the day that I do! You girls all kick ass. So, go vote for one of these amazing ladies.
The next is Best New Top, which is a new category this year. I think I may have suggested this at some point, but I don't know if I actually did or if I just thought about it. But either way, I'm glad that John added this category! Tops don't get as much love in the spanking video world, to be honest, but we literally couldn't make videos without them (or, we could just make self spanking, which would get boring really quickly). Plus, after having spent a lot of time on both sides of the the paddle in videos, I feel like it's more important that a Top does an excellent job than almost any other person involved in video production. You have to be physically accurate and you need to be able to carry yourself with authority and have believable scolding going on. So, yes, love to Tops. Tops everywhere.
In this category, one of my favorite "new" Tops is up for voting: Princess Kelley May! I say "new" as Kelley has a ton of experience as a Top and had done a little bit of it on camera before her return to the screen, but she definitely made a splash when she came back after having been away for a long time. Plus, her shoot for Northern was her first time shooting for a membership site.
Anyway, Kelley is an absolutely great Top. I love the way she scolds and I love the way that she spanks. Besides, she's totally gorgeous and always has PERFECT HAIR. I've been trying to get her to teach me her secrets for years but I think I'm just not destined to have perfect hair.
The other lady I adore in this category is my girl Adriana Evans. As I mentioned in my previous post, Adriana and I have become very close in the past year or so. I love her so much and miss her all the time!
Adriana is also a great Top. I love being spanked by her, although our spanking play often ends up taking a somewhat different direction due to the nature of our relationship… 😉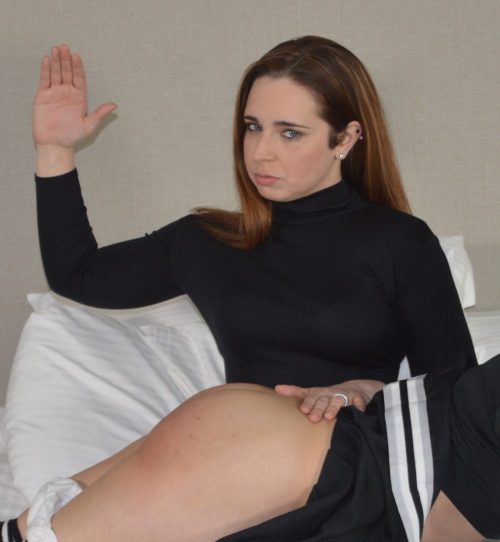 The next category is Best Facial Expression. I've come in the ranking for this before, but I've never won it and I would really love it if you would vote for me and make that happen! Think of all the times that I've had my face covered with tears and I've looked truly pitiful during a spanking. Think of how much eye cream I have to use because I'm always scrunching my face up in pain and agony and I don't want to get fine lines out of control. Think of the fact that I've literally popped my jaw out of alignment because I was biting a pillow too hard when screaming and wailing.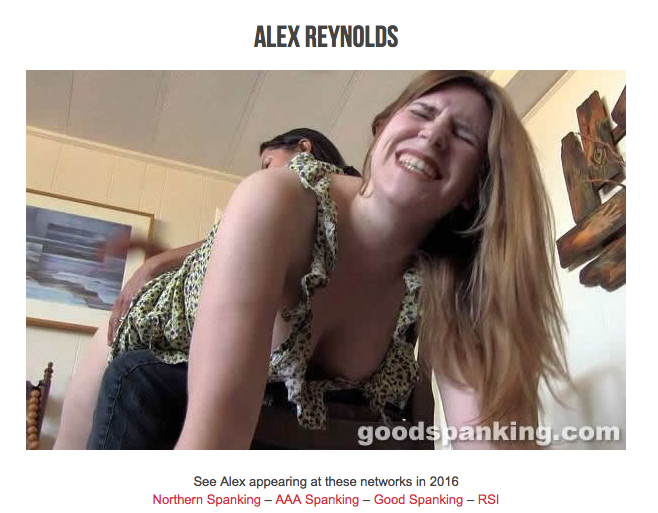 (The photo above is a screenshot from Spanking Blogg's listing about me. You can't actually click the links. I tried. It's my own post. Siiiiiigh)
My campaign promises are more hard spankings producing more pathetic sad faces from me. I guarantee it.
The most recently opened category is Best Male Top. My most beloved, very favorite Top on Earth is up for voting in this category. Surprise, it's Paul!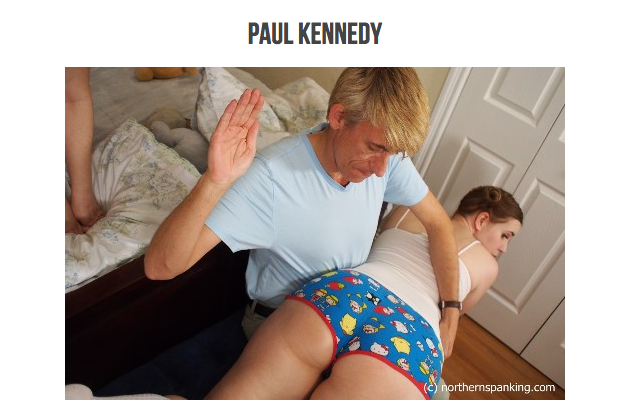 Honestly, Paul deserves an award just for putting up with my massive amounts of nonsense on a daily basis. But he also does an absolutely fabulous job in videos. He gives hard spankings, he gives perfect canings, and he doesn't have a gross ego about it. He's just the best. You should vote for him. :3
So, that's where we are so far with the Spanking Awards. Remember that you can vote once per device, so if you use the internet from your laptop, desktop, iPad and phone… then you can vote four time. Juuuuuuust saaaaying!
I'm going to start a second post that tells you about what else I've been up to this month, but I'll finish this one with some upcoming news.
I'm going to be on the road a lot coming up!
I'm heading to the UK in the start of February. I'm sorry to tell you guys that this time, I am NOT going to be available for shoots and sessions while I'm abroad. I'm only actually going to be over there for six days, and it is my plan to spend as much of that time as possible just hanging out with my friends and having a much needed kick back.
That said, for those of you who want to do sessions with me in London or elsewhere in the UK, I'll be over for an extended period of time in August. Make a preliminary mark on your calendars, and feel free to shoot me an email and inquire about details whenever it suits you. I'll be available to both give and get hard spankings, plus I'll likely be able to do 2-2-1's with some of my lovely British friends, as well. But that's a long way off. I just want to make sure you guys know that my choice not to work while I'm over this time isn't a permanent change. I just kinda need a holiday. It's going to be the best.
Later in February, I'll be heading to Palm Springs for some fun and adventures. (I'm fully booked for my time there, but if enough people are interested in seeing me in that direction I could certainly come out again later one). I've never been there so there's a lot of fun stuff I'm looking forward to seeing.
Then, near the end of the month, I'm heading to Vegas. I *am* taking bookings for both shoots and sessions while I'm there, so feel free to shoot me an email about that: alexinspankingland@gmail.com . I am going to see a bunch of friends and have an awesome time while I'm there and I'm just so excited.
And after that, I'm heading to Denver to get to see my dear and darling Amoni. Hopefully I can get her to photograph me again! And what's a trip to Denver without a visit to one favorite spanking sites that I don't run? I'll be getting a bunch of spankings for Real Spankings and Real Spankings Institute while I'm there! If anyone would be interested in seeing me for sessions in that area, please let me know ASAP! I'd love to be able to get together with you during that visit. Email address is above.
So, that's the basic news. Watch this space for more detailed information about what my life was like in January, coming soon!